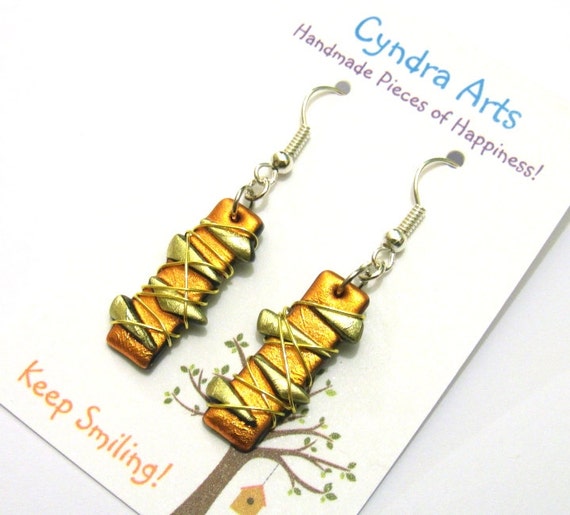 Hello everyone!


A quick note to say I'm extending the entry deadline until Sunday at 6pm. This give you an extra couple of days to enter and me a chance to count the beads :D
As promised, I am doing a giveaway because I reached 600 likers on my facebook page! There will also be two winners as I reached that target before Christmas so that is double the chance of you winning :D
The giveaway is in the form of 'Guess How Many...' and the two closest guessers will win a pair of earrings in the colour scheme of their choice. Here is an example of what you could win:
And now on to the rules (sorry, there has to be some!)
1. Guess by leaving a comment on this post.
2. Everyone who is a liker of my facebook page or a follower of my twitter account (
@CyndraArts
) has one guess.
3. If you share my page on facebook and come tell me about it here then you earn another guess. You can share multiple times to get multiple guesses.
4. If you tweet about my Etsy shop (
CyndraArts
) or my facebook page (
KayleighsCraftyness
) and tell me about it here you get an extra guess. Again, tweeting multiple times gets you multiple guesses :D
5. Finally, if two people guess the same number, only the first guess will count so make sure you look through the comments to see if your number has already been guessed :)
6. Giveaway will close at
1pm GMT on Friday 18th January 2013
. Amended closing date: Sunday 20th January at 6pm :)
Okily dokily, so with the formalities out of the way, what is it you'll be guessing?
I have a gorgeous string of beads strung around a couple of walls in my room. It's about 7 or 8 metres longs I believe.
How many beads are on this string?
Hint: There are a lot.
Closest two guesses win!
Here's a snippet view of the bead string:
Just a note, you are not guessing how many are in the picture above, but how many are on the whole 7-8m length :)
GOOD LUCK!