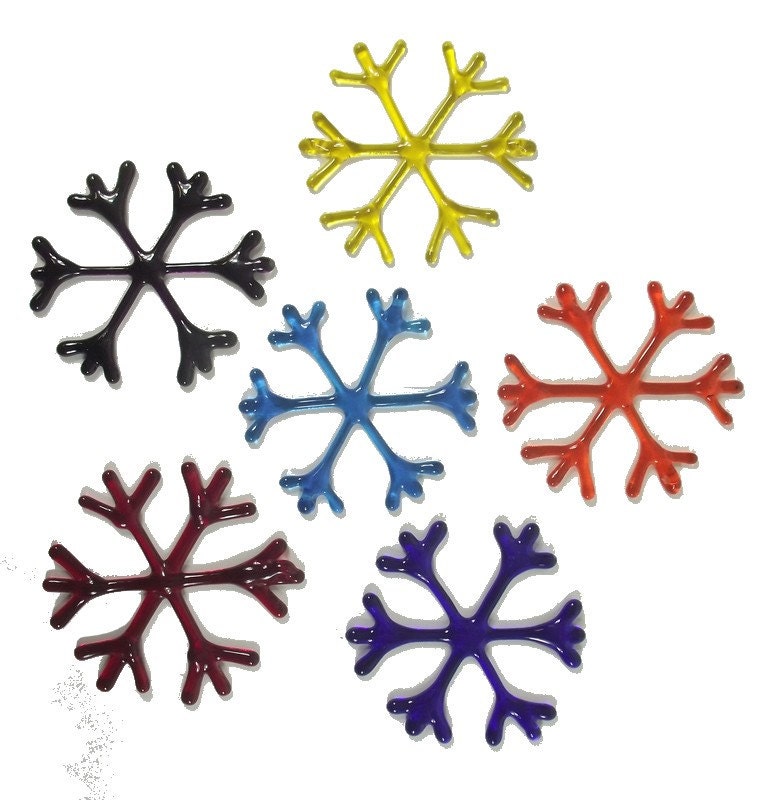 Good morning peeps :)
I've been very busy and here, there and everywhere over the last week so I haven't had a chance to update my blog with all the Christmassy things I've bought from lovely people this year.
I finally have a spare few minutes so can show you my next Christmassy purchase :D
This post is all about Sam from
Venus Art Glass
. She makes wonderful colourful glassy things and I do have a soft spot for glass!
You see the middle snowflake in this picture? This is now mine and will soon be hanging very prettily on a Christmas tree! It is a stunning shade of turquoise blue and I would love more on my tree! Unfortunately the bank of Kayleigh has advised me to stop buying this year otherwise I will not be able to eat in the New Year :P Maybe I can just go get another one though? Maybe? Simply beautiful!
I also bought a small glass piece from Sam earlier in the year which I plan on making into a Christmas decoration but haven't got around to doing yet. It is clear glass with two very colourful birds on it!
Click
here
to go and have a peek at Sam's Etsy shop.
Have a great day everyone and enjoy the Christmas season!